I love attending convention but this is the first time I went there in costume. Prior to this, I've been to Cosmania 2014 as part of the MTG Demo team.
Big thanks to my girl friends especially Tinn (Kikuri of Brave Frontier) for dressing me up as Misha of Ar Tonelico.  I wasn't prepared so we just did what we could. My hair was annoying too.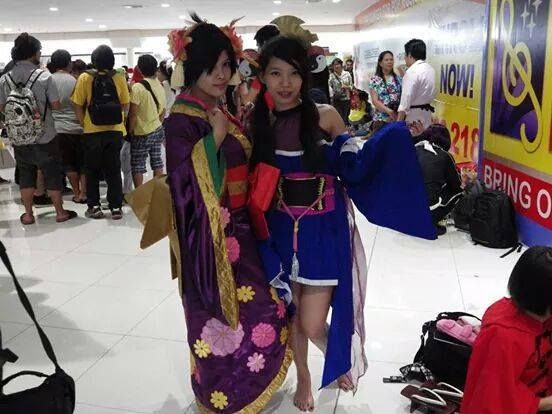 I had so much fun! It was a brand new experience and I really enjoyed it! Cheers to the next cosplay event!