Pinkville's Timeline
Those who joined "My Memories Suite Digital Scrapbooking Software Giveaway" might have already noticed that I merged my 3 related blogs into one Facebook fan page. Pinkville on FB is now called Pinkville-MTGirl-SWORD. (See widget on right sidebar.)
This page is all about these 3 blogs:
www.lizmagikera.info – Pinkville: Pink and MTG Convergence Zone
Combined entries of Magic: The Gathering tournament experiences/collection and pink stuff addiction. Also provides anime reviews, beauty and health tips, and online shopping deals.

www.mtgirl.info – MTGirl – She Loves Magic: The Gathering
Magic-inspired blog, brought to you by the impulsive and fickle-minded female MTG player! Includes deck lists and tournament reports.

www.wordyliz.com – Spread the W.O.R.D!
WORD stands for works, opinions, reviews and documentaries. Provides online updates about current events and things to watch out for. Provides details about scams and similar tactics. Promote timely campaigns and support organizations that need help.
Another update is that most of my Facebook fan pages are now using the timeline feature. For Pinkville, here's how it looks with the cover photo.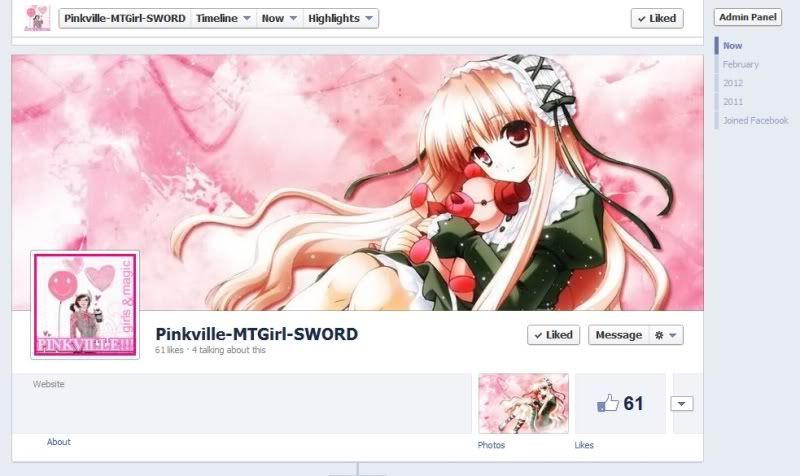 Cute, pink and magical! 🙂
If you haven't 'Like'd this yet (http://www.facebook.com/pinkvillemtg), please do so. I can return the favor right away! Just let me know the URL of you fan page. Thanks!