The title "Bakuman" is probably coined from Bakuchi Manga, "bakuchi" meaning gambling which is mentioned by Mashiro more often.
Wiki's Notes:
Bakuman. (バクマン。?) is a shōnen manga written by Tsugumi Ohba and illustrated by Takeshi Obata, the same creative team responsible for Death Note. The series follows talented artist Moritaka Mashiro and aspiring writer Akito Takagi, two ninth grade boys who wish to become manga artists.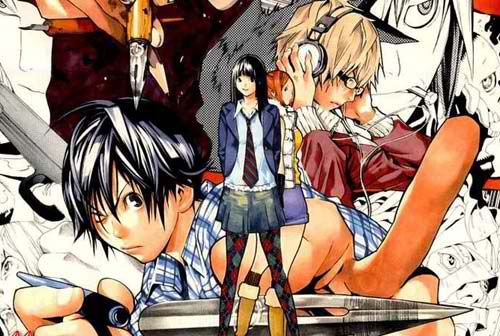 Bakuman anime is like a slice of life to me. So simple yet really inspiring and you can relate it to any dream you have in life. The scenes are also realistic. My boyfriend and I just finished season 1 and we're still on episode 15 of season 2. I guess he will write a better review about this anime. 🙂
BAKUMAN shows that there is no happy-ever-after. Life is a continuing series of struggles and you can't afford to get lazy or complacent. You have to earn every inch of triumph and success you get, so you'd better be doing something you love, or it's going to be a frustrating, disappointing, wasted life.